Committee members
---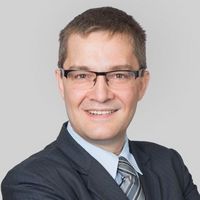 Martin Eichler is a Chief Economist and a member of the Executive Board at BAK Economics AG. He is a regular public speaker with a strong presence in the Swiss and international media. As Chief Economist at BAK, he is responsible for quality of the economic research and for BAKs economic forecasting. Specifically, Martin Eichler developed the "Regional Economic Analysis" project (REA, previously "International Benchmarking Programme"), a combination of data driven fact finding for regions, regional economic analysis and consulting towards regional economic strategies. He is an expert for economic–political questions regarding Swiss as well as international regions. He is deeply involved in developing indicators to support regions in terms of regional benchmarking and economic assessment.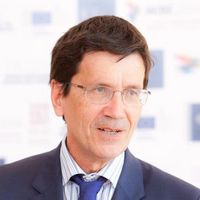 Dominique Foray
Executive committee member
EPFL, Professor of Economics and Management of Innovation
T +41 21 69 300 35
Dominique Foray is professor at the Ecole Polytechnique Fédérale de Lausanne (EPFL) and holds the Chair of Economics and Management of Innovation (CEMI). Furthermore, he is a member of the National Research Council (Switzerland); the Advisory Board of the Swiss Economic Institute (KOF); the World Economic Forum's Global Agenda Council and a foreign member of the Center of Capitalism and Society (Columbia University, New York). He is also a new member of the Expert Commission for Research and Innovation of Germany. From 2008 to 2011, he served as chairman of the expert group "Knowledge for Growth"; a group of prominent economists created to advise Commissioner J. Potocnik (European Commission, DG research). During this time he developed the concept of smart specialisation (together with P.A.David and B.Hall), that is nowadays a key policy mechanism of the EU (cohesion policy). Following deep involvement in European smart specialisation policy between 2009 and 2013, he is still widely contributing to the development of smart specialisation policy concept.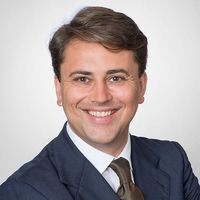 Marc Bros de Puechredon
Executive committee member
BAK Economics AG,
Chairman of the Executive Board
Chairman of the Board of Directors
marc.puechredon(at)bak-economics.com
T +41 61 279 97 25
Marc Bros de Puechredon is responsible for the acquisition and communication of BAK projects and products as well as the business development of the "International Benchmarking Program". He is also the contact person for the products of Oxford Economics. He started at BAK Economics AG in 2002, took the role as member of the management board in 2006 and as chairman in April 2013. Furthermore he was president of the VEH in Basel from 2006-2012.
A project by